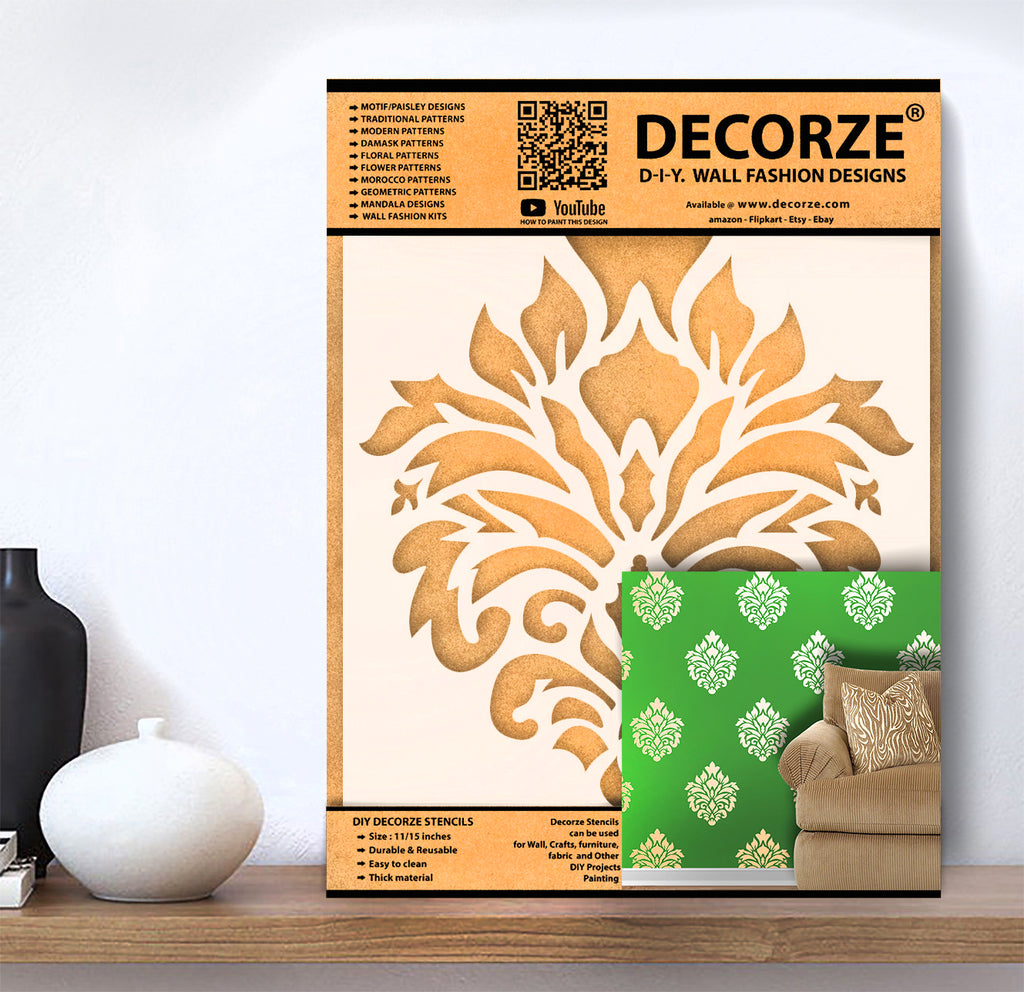 Paisley | Motif | Paisley Pattern | wall stencils | indian designs | wall stencil design -DMWS-73
This Paisley or motif Stencil is beautiful for bedroom decoration who likes classic look for walls, its easy to paint on wall, these stencil designs are more beautiful when paint on Metallic paint, Reusable small Motif, Paisley & Damask Pattern designs from DECORZE. Decorze Designer stencils are ideal for high quality original interior decorating, these stencils are DIY (Do it yourself ) reusable can be used on Wall, Furniture, pillows, dresser drawers, and hanging wall art & other DIY projects, Paint these wall stencils randomly or in a pattern custom look.
These stencil size 11/16 Inches its durable, can be reusable multiple times.
Package Includes : 1 stencil(11/16 Inches)