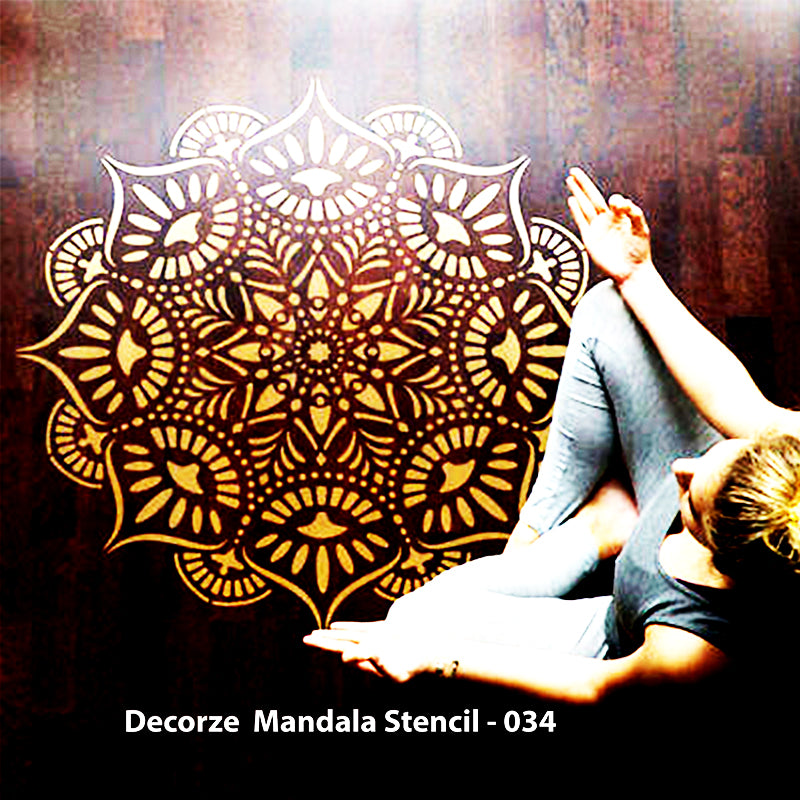 Mandala Art Stencils | Prosperity Mandala Stencil | Decorze Mandala Stencils 034
Our simple easy to use Prosperity Mandala art Stencil is rich in DIY style. Opulence, Luxury and the Good Life are what this mandala stencil represents. And you can totally see it in this beautiful stencil pattern. So grab this amazing stencil pattern bring some Prosperity into your home today!

Product Details:
Sheet Includes 3 sizes of mandala
21 Inch Full Dia, 33 Inch Half Dia, 41 Inch 25% Dia
Material: Food Grade Plastic White film
Reusable Material, Made in India

Your satisfaction is our priority. So we would deliver the highest quality products and services to meet your satisfaction.