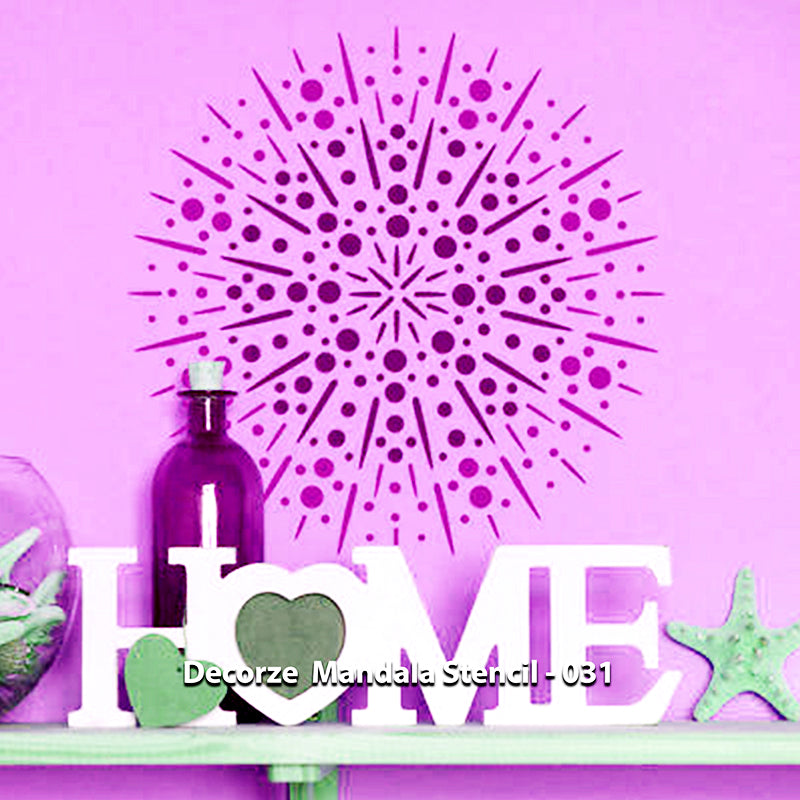 Mandala art Stencils | Simple Mandala Pattern on wall | Decorze Mandala Stencils 031
This simple and easy to use Beautiful stencil comes in many styles and pattern. It can be used in any part of the house for a great makeover. Living room, Bed room, Study, Kids' room or any required wall.

Product Details:
Sheet Includes 3 sizes of mandala
21 Inch Full Dia, 33 Inch Half Dia, 41 Inch 25% Dia
Material: Food Grade Plastic White film
Reusable Material, Made in India

Your satisfaction is our priority. So we would deliver the highest quality products and services to meet your satisfaction.