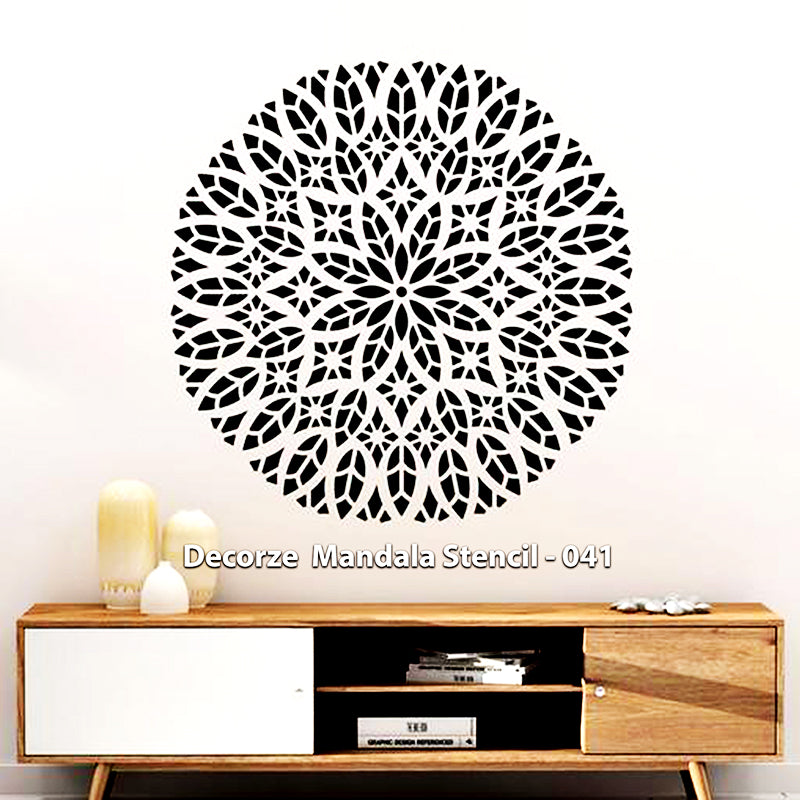 Mandala Stencils | D.I.Y | Decorze Mandala Stencils 041
This easy-to-use reusable mandala stencil looks marvellous with any style of decor, whether classic or modern. This pattern adds warmth to walls, furniture, fabrics, and more.Ideal for so many DIY projects

Product Details:
Sheet Includes 3 sizes of mandala
21 Inch Full Dia, 33 Inch Half Dia, 41 Inch 25% Dia
Material: Food Grade Plastic White film
Reusable Material, Made in India

Your satisfaction is our priority. So we would deliver the highest quality products and services to meet your satisfaction.