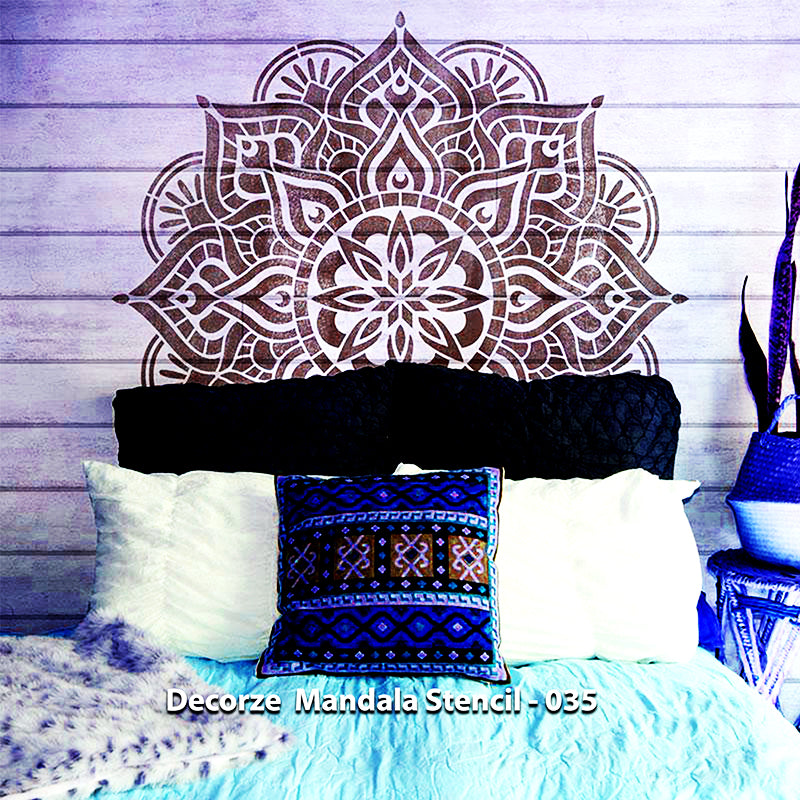 Mandala art stencil | home decor, wall decor, furniture painting, washable, reusable, flexible, art stencils | Decorze Mandala Stencils 035
This simple and easy to use Mandala art Stencil is suitable for almost any room and interior - classical as well as modern living rooms. Our stencils are reusable, easy to use, and universal in their application!

Product Details:
Sheet Includes 3 sizes of mandala
21 Inch Full Dia, 33 Inch Half Dia, 41 Inch 25% Dia
Material: Food Grade Plastic White film
Reusable Material,Made in India

Your satisfaction is our priority. So we would deliver the highest quality products and services to meet your satisfaction.