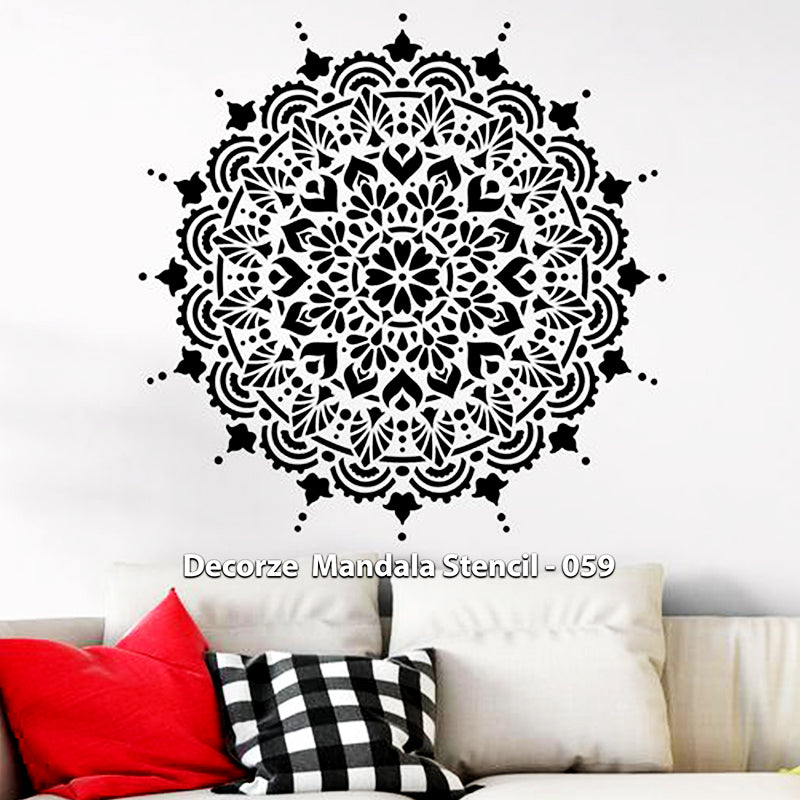 Mandala Art Stencil | Simple Mandala Wall Art | Decorze Mandala Stencil 059
Wall Stencils are one of the great decorative innovations of recent years. Stencils are an easy and inexpensive way to decorate your space. You can bring more style to your home or business with our stickers! here there is Mandala Art Stencil one of the latest trends in home decor. Mandala Art Stencil gives the look of a hand - painted image without the cost and time on your wall.
Product Details:
Sheet Includes 3 sizes of mandala
21 Inch Full Dia, 33 Inch Half Dia, 41 Inch 25% Dia
Material: Food Grade Plastic White film
Reusable Material, Made in India

Your satisfaction is our priority. So we would deliver the highest quality products and services to meet your satisfaction.