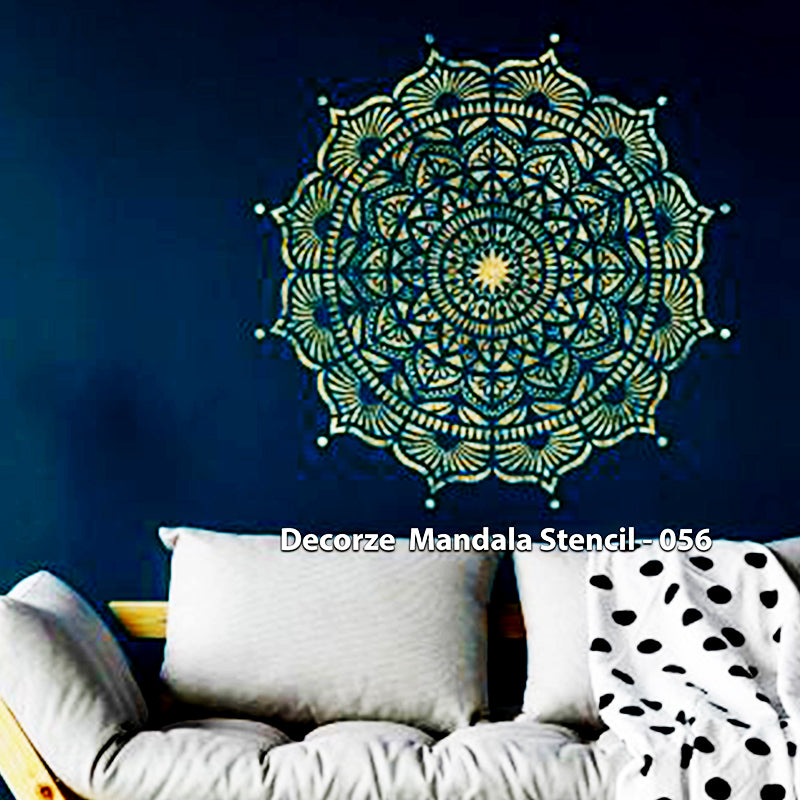 Mandala Art Stencil | Simple Mandala art | Decorze Mandala Stencil 056
Mandala Art Stencils are one of great DIY home decorating options. Stencilling is an easy and inexpensive way to decorate and personalize your space. Be innovative using our stencils for your home as decorating with stencils is fast, fun, easy and at last cost-effective. Enjoy it! You can mix and match stencil designs to create a unique decorations that fit your style and space. Perfect for interior designers, as well as beginners.

Product Details:
Sheet Includes 3 sizes of mandala
21 Inch Full Dia, 33 Inch Half Dia, 41 Inch 25% Dia
Material: Food Grade Plastic White film
Reusable Material, Made in India

Your satisfaction is our priority. So we would deliver the highest quality products and services to meet your satisfaction.