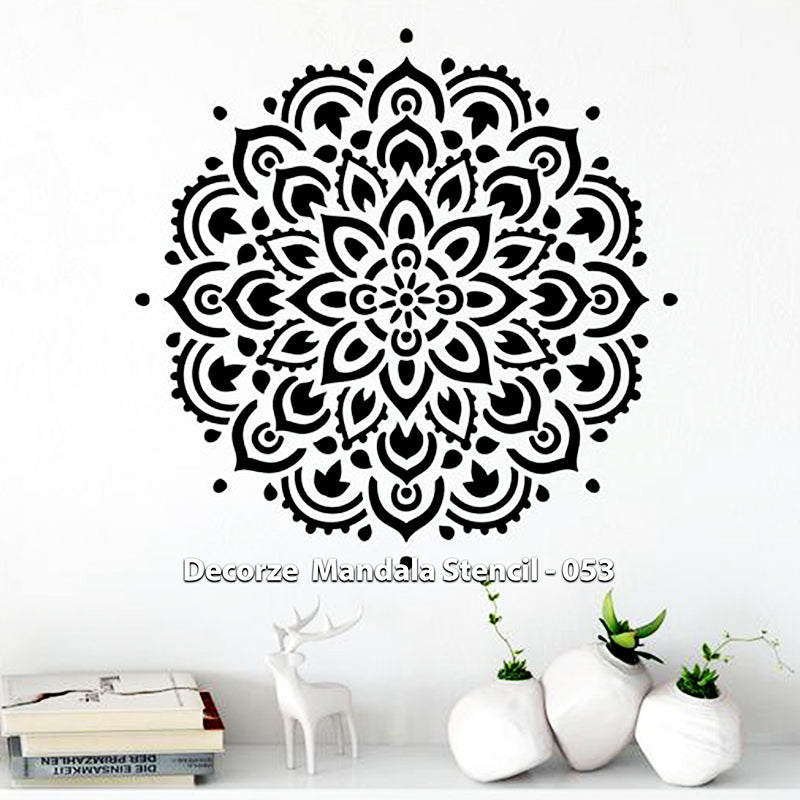 Mandala Art Stencil | Simple Mandala Art| Decorze Mandala Stencil 053
Just look at this gorgeous stencil! We made this Mandala Stencil as all over wall stencil with calibration locks for easiest installation and now you will achieve the best results even if you haven't much practice with stencilling. Also, Mandala Stencil will be an excellent decision for painting wall in any room at your home! This is a reusable mandala all over wall stencil.
Product Details:
Sheet Includes 3 sizes of mandala
21 Inch Full Dia, 33 Inch Half Dia, 41 Inch 25% Dia
Material: Food Grade Plastic White film
Reusable Material, Made in India
Your satisfaction is our priority. So we would deliver the highest quality products and services to meet your satisfaction.