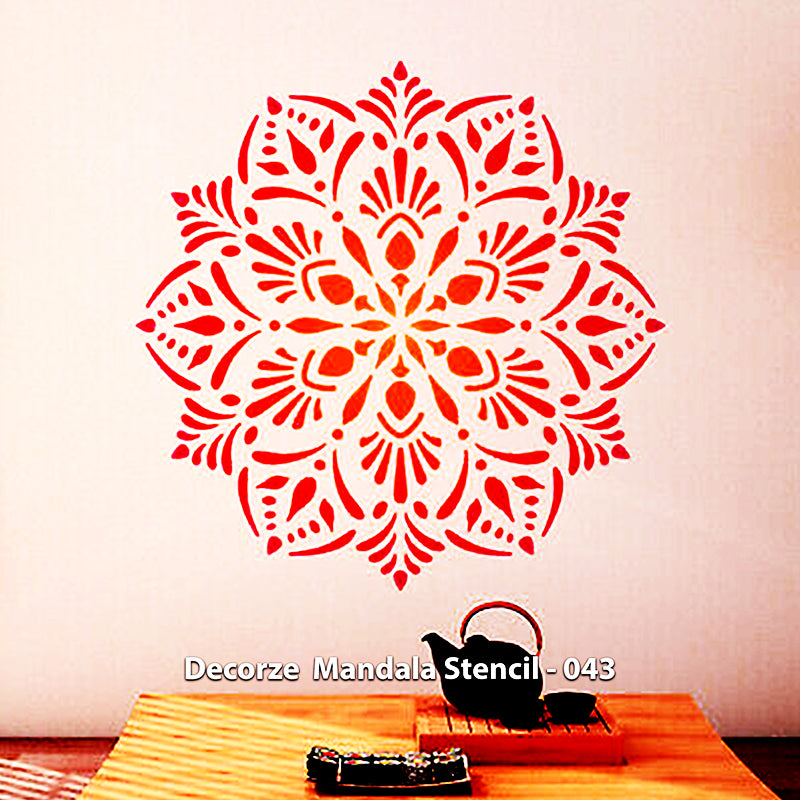 Mandala Art Stencil | Simple easy to use DIY Mandala Art | Decorze Mandala Stencils 043
Simple and easy wall paintings with mandala art. Paint your wall with Mandala Designs. This material is reusable and easy to clean. Wall stencils are the perfect DIY method for beginners to create a modern and dramatic look with stencilling. Stencils for decoration you can use on any surface texture. Stencils are ideal for adding pattern to almost any hard surface, including furniture. Transform a table top, chest of drawers, or cabinet door with paint and stencils.

Product Details:
Sheet Includes 3 sizes of mandala
21 Inch Full Dia, 33 Inch Half Dia, 41 Inch 25% Dia
Material: Food Grade Plastic White film
Reusable Material, Made in India

Your satisfaction is our priority. So we would deliver the highest quality products and services to meet your satisfaction.