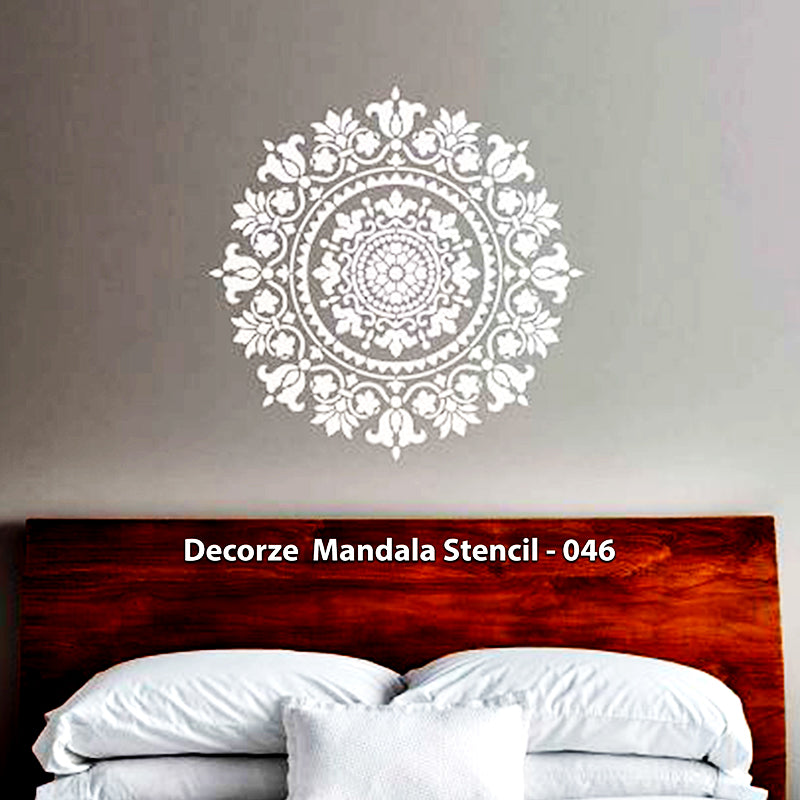 Mandala Art Stencil | Simple DIY Mandala Art| Decorze Mandala Stencils 046
Wall stencils are a timeless design tool as well as a beautiful and cost-effective method of creating a custom look for your home or office. Using Decorze Mandala Art Stencils makes wall stencilling effortless, even beginner's get great results. Our Wall Stencils make decorating fun and easy! All-over wall stencils are the perfect DIY method for beginners to create a modern and dramatic designer look with stencilling.

Product Details:
Sheet Includes 3 sizes of mandala
21 Inch Full Dia, 33 Inch Half Dia, 41 Inch 25% Dia
Material: Food Grade Plastic White film
Reusable Material, Made in India

Your satisfaction is our priority. So we would deliver the highest quality products and services to meet your satisfaction.