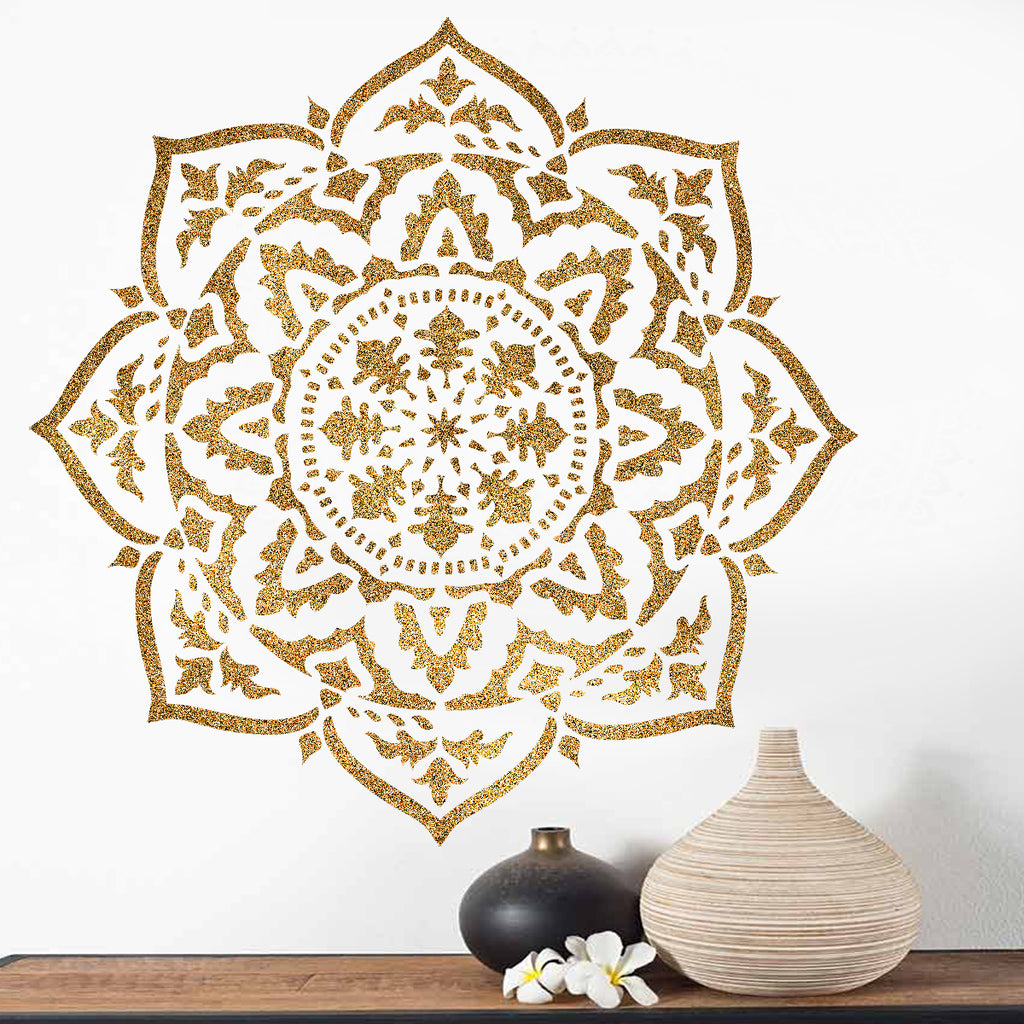 Mandala Art Stencil | Simple colourful Mandala Design | Decorze Mandala Stencil 054
Mandala art stencils make decorating fast and easy. Create the perfect design using these wall stencils for painting. These stencils are custom sized and scaled so that your decorative finishes and DIY home decor are exactly how you want it! Mandalas are fun for painting on walls, fabric and even floors.
Product Details:
Sheet Includes 3 sizes of mandala
21 Inch Full Dia, 33 Inch Half Dia, 41 Inch 25% Dia
Material: Food Grade Plastic White film
Reusable Material, Made in India

Your satisfaction is our priority. So we would deliver the highest quality products and services to meet your satisfaction.