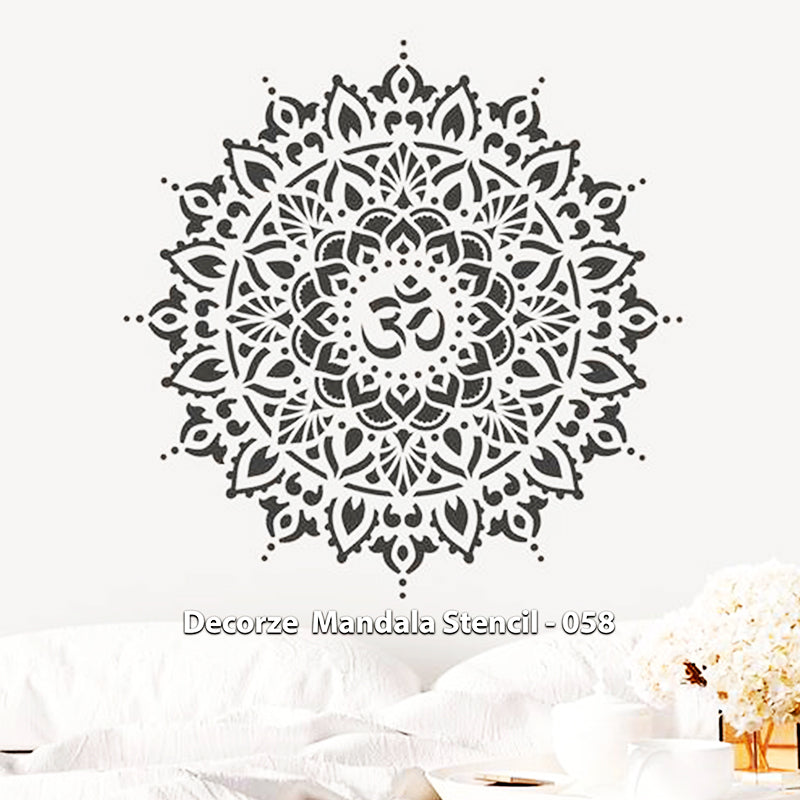 Mandala Art Stencil | OMMandala Wall paintings | Decorze Mandala Stencil 058
Mandalas are the spiritual art which can help us improve our meditation practice. Different mandalas represent different concepts, such as our connection to the universe, our connection to the earth, interconnection of the living beings, eternal happiness and much more. Bring a Different Experience: Creating beautiful by hand, feeling with your heart, decorating your life with Mandalas Stencils!
Product Details:
Sheet Includes 3 sizes of mandala
21 Inch Full Dia, 33 Inch Half Dia, 41 Inch 25% Dia
Material: Food Grade Plastic White film
Reusable Material, Made in India

Your satisfaction is our priority. So we would deliver the highest quality products and services to meet your satisfaction.